About us
About Us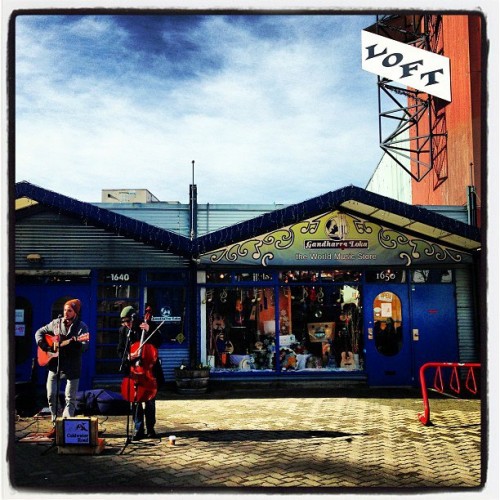 Gandharva Loka World Music Instruments is a thriving locus of musical instruments, sound experimentation, education, workshops and events engaging children and adults alike.
Gandharva Loka, "the abode of the celestial musician", is the only store in Vancouver that offers a wide range of unique, handmade, modern and traditional musical instruments and accessories from around the world and caters to Vancouver's dynamic world music scene, feeding the explorative fascination people have in music and sound, from the seasoned musician to the complete novice. Based on a vision that music plays a transformative role in growing our community, much of Gandharva's profits from the store are reinvested in music programming, musical instrument artisans and innovation, education and events.
Granville Island's vibrant and creative arts scene combined with so many diverse visitors offers an ideal home for Gandharva Loka.
Hi, I bought a $9 ocarina from your store in early May, and I've got to say it's one of the best buys ever! For a plastic ocarina it doesn't sound bad and I've been playing it almost every day since my purchase. Thanks you very much! ~Jakob Kubke