Our Orchestra

Gandharva Loka Orchestra

http://orchestra.gandharvaloka.com
The Gandharva Loka Orchestra is an international orchestra, featuring more than 100 star musicians and singers from around the world, working as a seamless ensemble. The Orchestra was formed in 2007 by Sri Chinmoy, and is led by Panchajanya Burri, a classically trained guitarist. The orchestra is dedicated to performing the music of Sri Chinmoy in symphonic and choral arrangements, which bring a vastness and celestial expression to the purity and simplicity of Sri Chinmoy's compositions.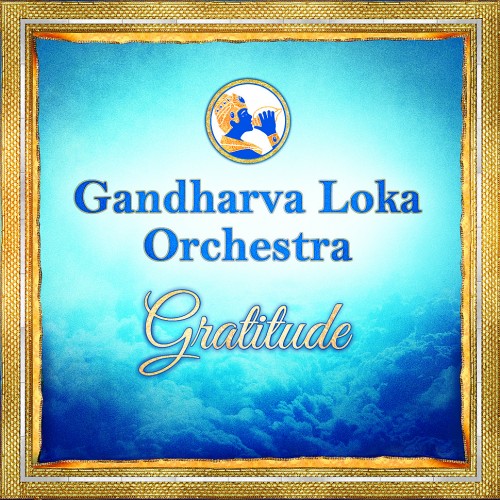 The Orchestra is releasing their first CD "Gratitude" September 1, 2013.
They will be performing in the following cities:
August 24 – New York City USA
October 30 – Prague, Czech Republic
November 2 – Montpellier, France
November 4 – Zurich, Switzerland
November 5 – Geneva, Switzerland
Sri Chinmoy said:
"You sing, therefore even in the teeming darkness, there is a candle flame that brightly shines".
Gandharva Loka Orchestra Director

Panchajanya Christian Burri, Director
Switzerland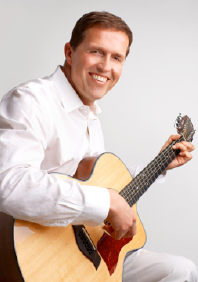 Panchajanya Christian Burri, Director Switzerland Sri Chinmoy appointed Panchajanya Christian Burri as the Director of the Gandharva Loka Orchestra in 2007. Panchajanya started his musical education at the age of 6 years with the Accordion and later began playing classical guitar in 1969. He began his musical studies of spiritual music in1980 and has since devoted his entire musical career to the performance of sole study and performance of Sri Chinmoy's music. He accompanied Sri Chinmoy to over 150 concerts and was responsible for handling the Maestros numerous musical instruments during these tours. Panchajanya began touring himself with "Satya" (1982-1984) and "Guitar Spirits" (1985-1987). Panchajanya is now the owner and CEO of eight world-music instrument stores worldwide called "Gandharva Loka World Music Instruments" and is the owner and CEO since 2003, of the leading Swiss financial education company offering a Swiss certified diploma in Financial Planning to the financial industry in Switzerland.
Gandharva Loka Orchestra Orchestrators

Hridananda Andres Ramon
Columbia/Iceland

Hridananda Andres Ramon finished a Masters degree in composition and ethnomusicology from the University of Iceland, taking piano and other string instruments as minor subjects. He has performed and recorded extensively in Scandinavia and the United States, and has collaborated with the Gandharvaloka Orchestra since its inception in 2007 as an arranger, conductor and performing musician. He also teaches at several musical institutions in Iceland.
Phoolendu Vladislav Zorin
Russia

Phoolendu Vladislav Zorin studied trombone and conducting at Volograd College of Arts and the Institute of Arts, in Russia. Phoolendu is now a laureate of several national and international competitions and a member of National Chamber Ensemble and Orchestra. Since 1997, Phoolendu has orchestrated numerous arrangements of Sri Chinmoy's songs for different music ensembles and orchestras.
Vapushtara Matthijs Jongepier
Netherlands

Born June 21, 1972, Vapushtara Matthijs Jongepier began playing piano at the age of 6 years. In highschool he played in and led the school band. Vapushtara studied piano and jazz at a conservatory in the Netherlands, and began studying and performing the music of Sri Chinmoy in 1995. Vapushtara has been exclusively orchestrating the music of Sri Chinmoy in collaboration with Panchajanya Burri and Hridananda Ramon since 2007.